If there's one party decoration that celebrities are loving right now, it's balloons! And who better to tell us which trends they're going for than Jolie Dionisio, top party stylist of Wild Child Party in Los Angeles. She's the styling guru behind Khloe Kardashian's daughter's 3rd birthday, creating gigantic pastel balloon arches and a whole room filled with beautiful heart and confetti balloons. Only the best will do...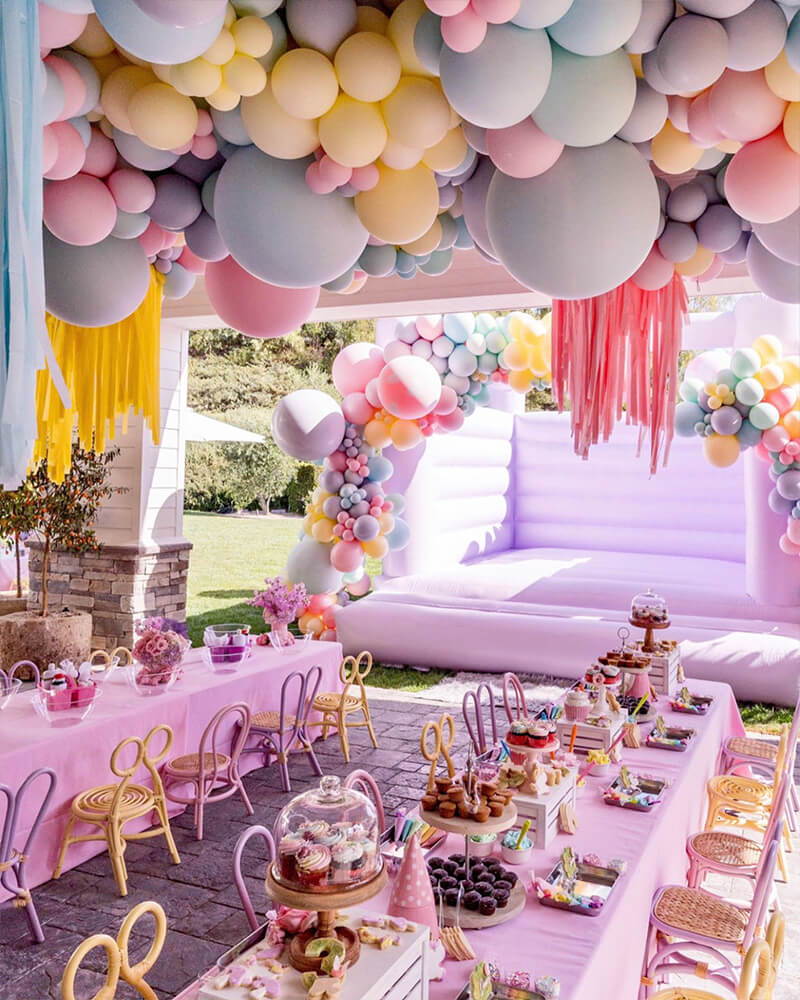 Without the million-dollar celebrity budget, what are the balloon trends to try for your own celebrations this year? We've compiled the most stylish and sought-after balloon trends of the moment, with a little help from Jolie herself.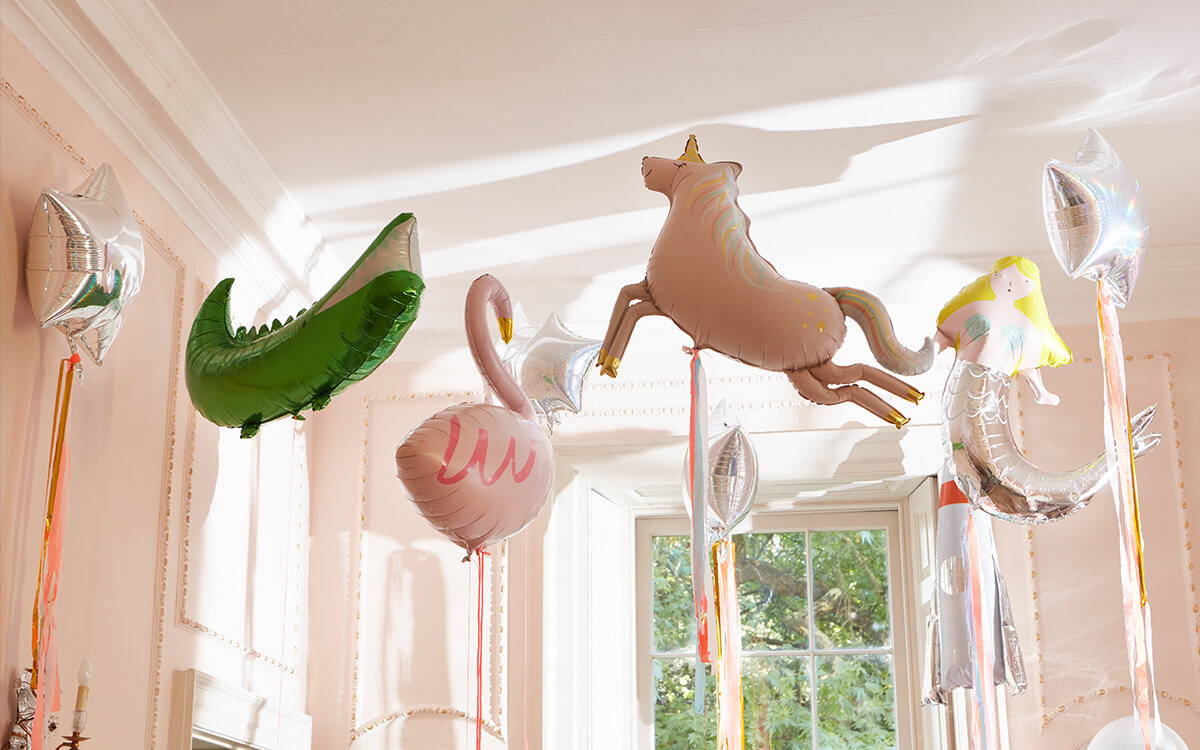 1. The Fantasy Balloon

One of the most popular balloon trends at A-list parties? Mystical creatures! Unicorns have been spotted with celebrities of all ages, from North West's 5th birthday to Channing Tatum's 37th. Mermaids are another big hit, as recommended by top party stylist Jolie Dionisio of Wild Child Party in Los Angeles. "Meri Meri's mermaid balloon is always a favorite with the little girls," she says. "They just love that one."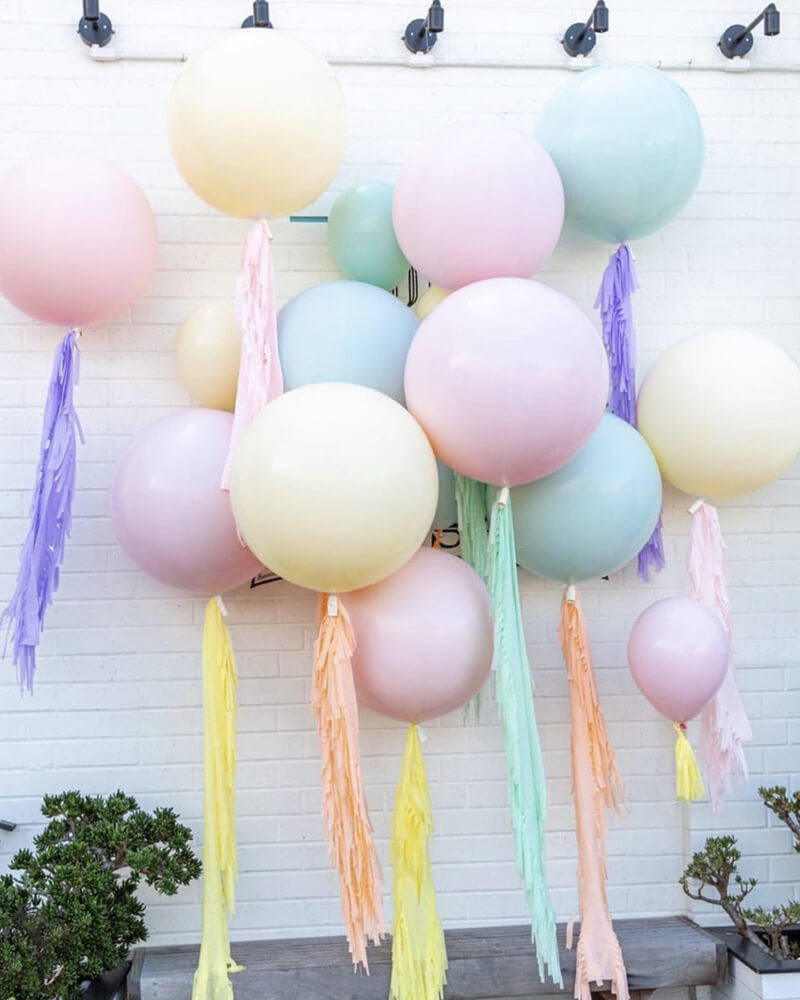 2. The Layered Balloon

"Layering your balloons or 'double stuffing' is all the rage," says Jolie. This is when you create your own custom-colored balloons by combining different hues. How to do it? Pick two balloons of the same size (but different colors) and before inflating, slide one inside the other using a drinking straw. "It makes really fun colors that feel totally personal," says Jolie. "The days of using a balloon the color you buy it in are over!"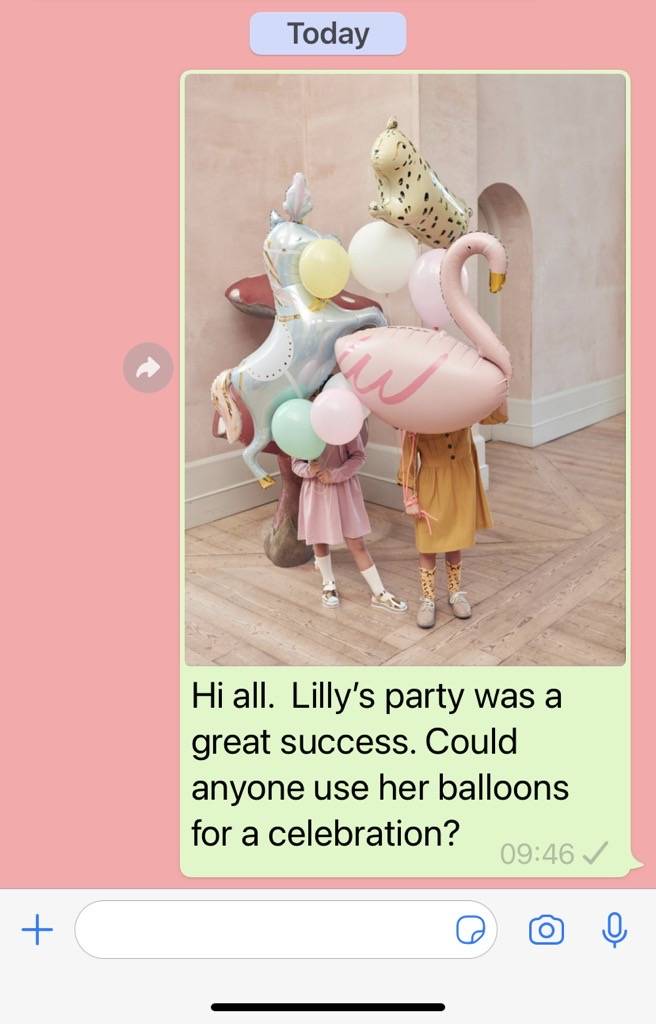 3. The Shared Balloon

There's a new trend sweeping social media and it's one that's good for the planet too! Instead of throwing out your balloons when you're done with the party, why not see if a local family might want them for their own celebration? Grandpa's 80th might be livened up by some pink foil and helium...you never know!
4. The Balloon Tablescape

Every well-decorated dinner party needs a focal point – and we say make it the ceiling. Hanging a cloud of balloons above your table is a stylish new trend that's sure to wow your dinner guests. Just be sure to pick a complementing color palette: our pink balloon cloud kit looks perfect above a table of pastel plates from the compostable Eco Tableware Collection.
5. The Confetti Balloon

Love balloons? Love confetti? One of the biggest balloon trends of the year combines two party favorites in one – our confetti balloons come in beautiful iridescent colors with shimmering confetti ready to shower down on the birthday boy or girl.
6. The 'Make an Entrance' Balloon Arch

Balloon arches are the new floral arches! An unexpected and bold choice for special occasions, a carefully constructed arch of balloons makes a spectacular focal point for wedding vows, naming ceremonies, baby showers and more. Ours come with a fool-proof guide for installing at home too.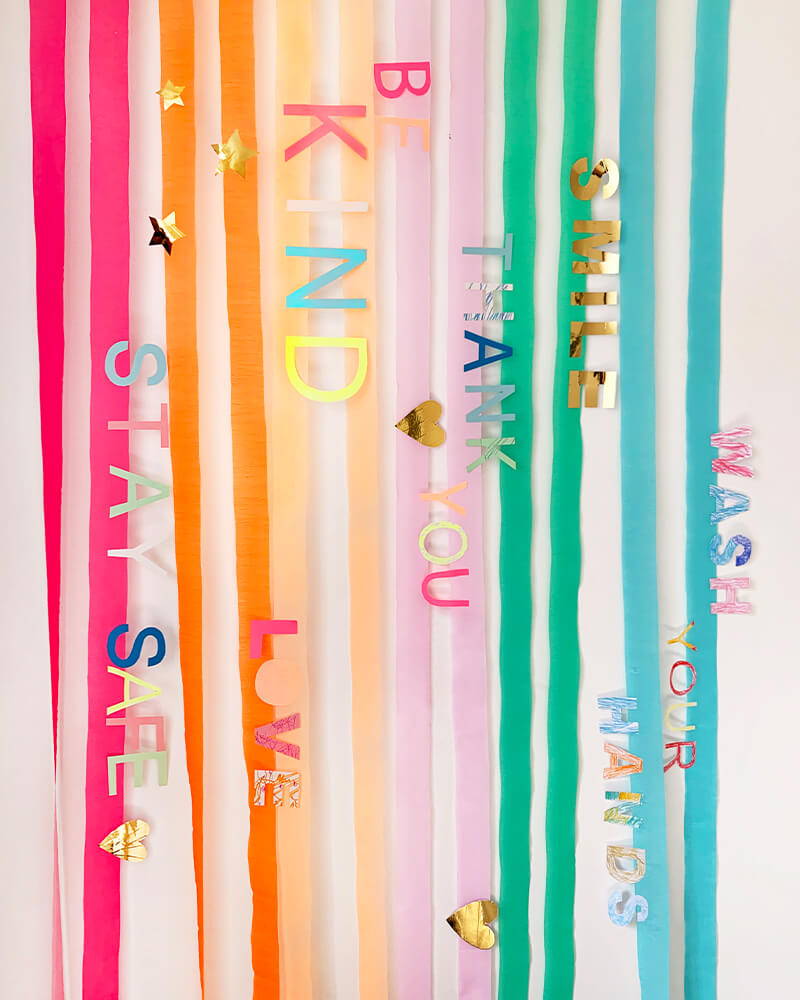 Rainbows are popping up in people's windows all over the world as signs of hope in these difficult times. Our talented Meri Meri designers have therefore created a fabulous rainbow streamer garland especially for you to make, to which you can add messages. We've also got lots of other fun rainbow ideas for you and your kids to enjoy.