Easter Bake and Make
Looking for Easter cake decoration ideas? Our designers have created 6 delightful Easter cake toppers for you and your kids to craft.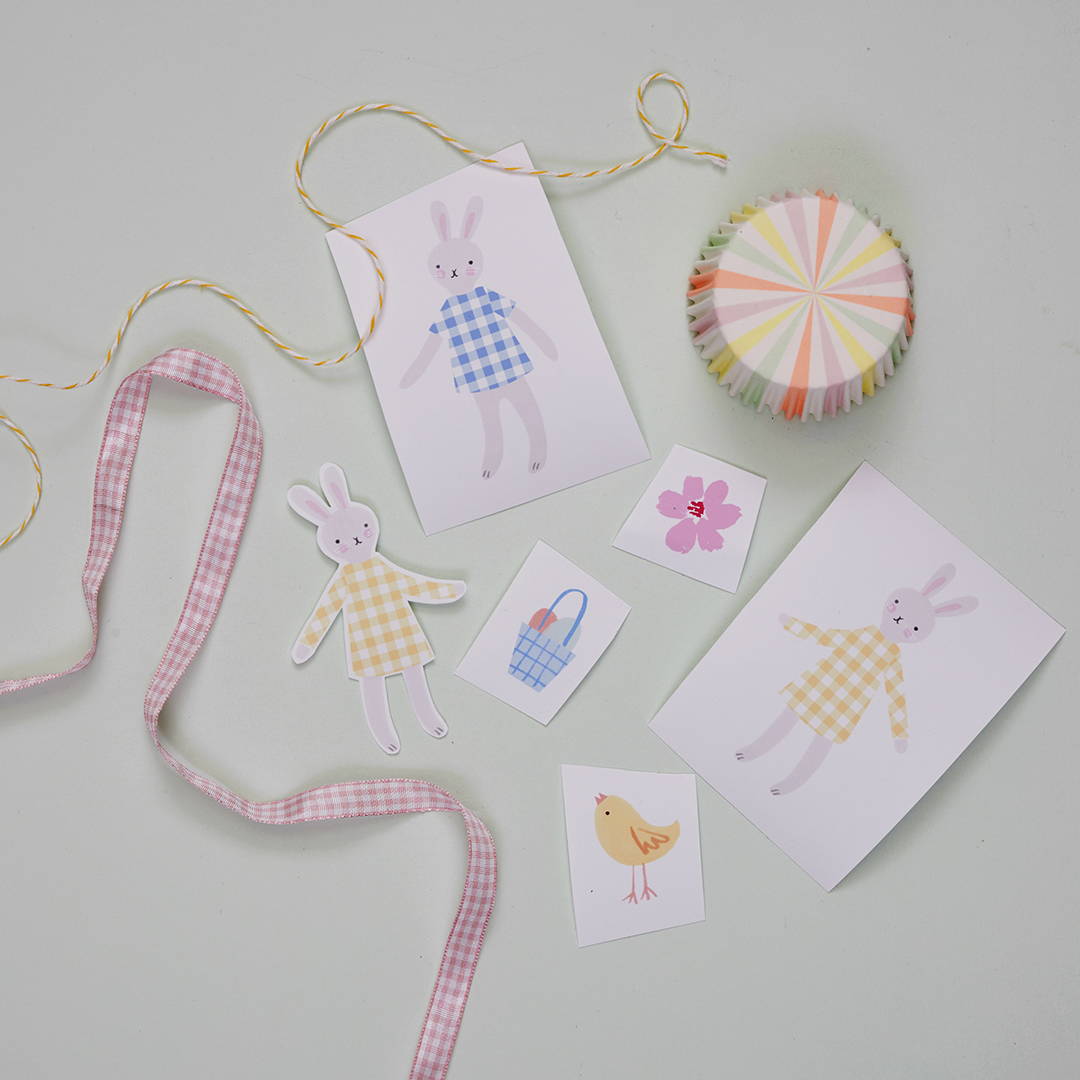 These 6 toppers include fantastic illustrations of a girl bunny with basket, a boy bunny, 2 pretty flowers with leaves, a carrot and a cute chick – ideal to transform cupcakes into Easter treats. You will need a printer, card (or print onto paper and stick onto card), cocktail sticks, scissors, tape or glue, ribbons (optional), and of course... cakes!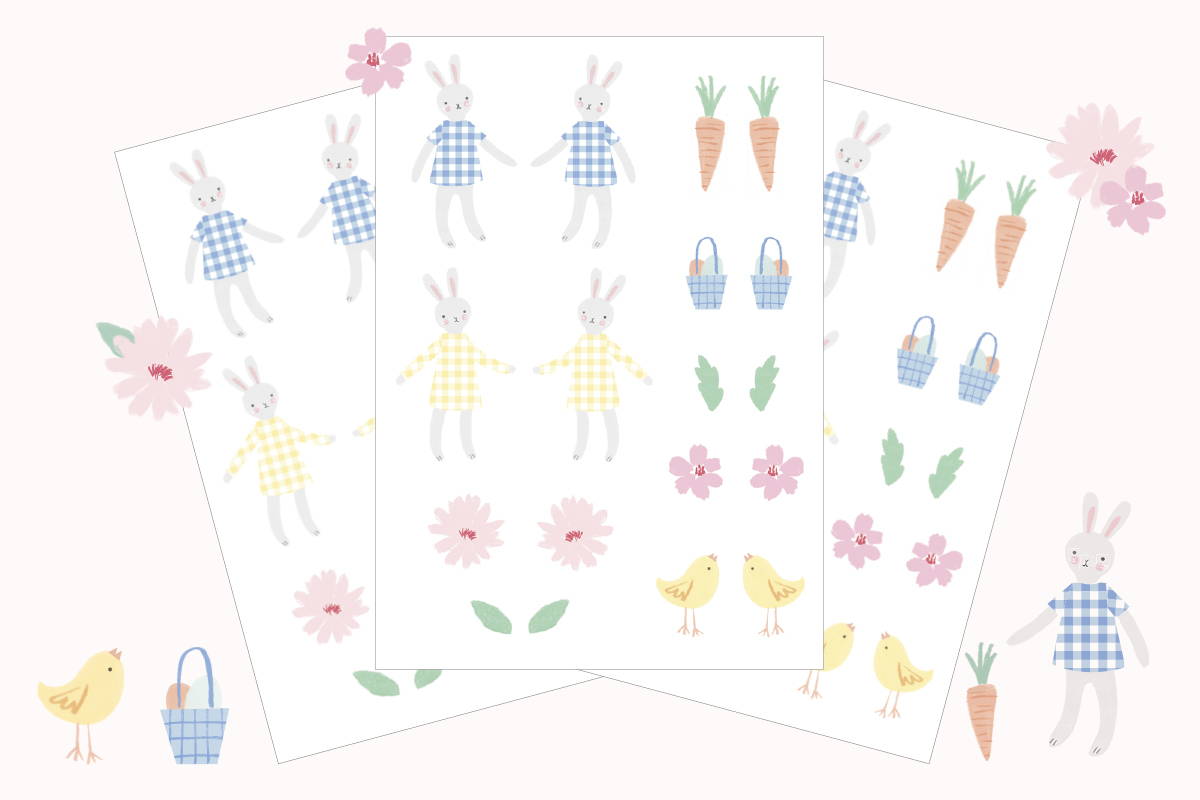 Print out the sheets and cut out the toppers with scissors.
Glue the front and back of each topper to a cocktail stick (for safety, you can cut the sharp ends off).
Add colorful ribbons, if you want.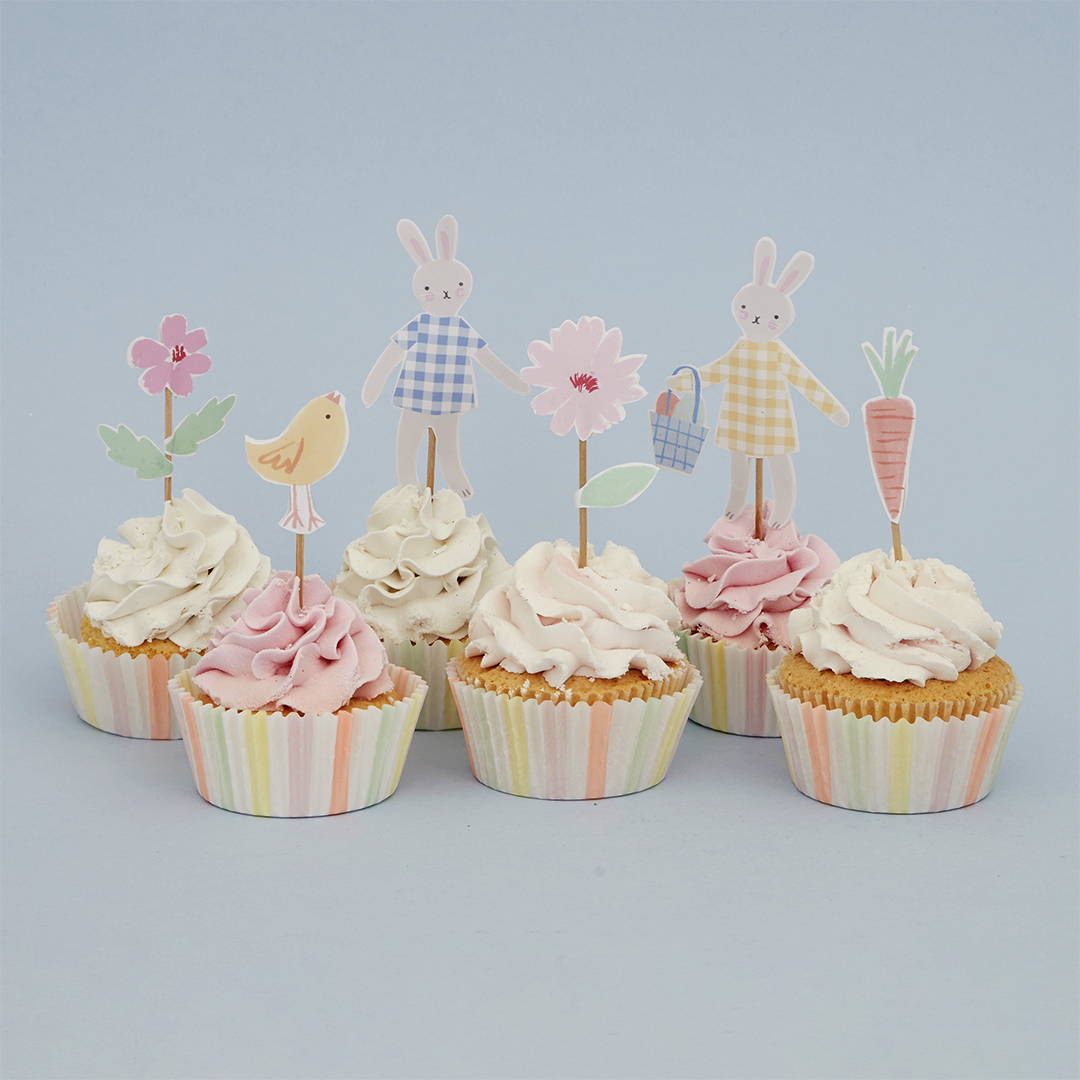 Pop the toppers on to your cupcakes (or they will look wonderful on a large Easter cake too). An easy way to create sensational looking treats for your Easter family gathering.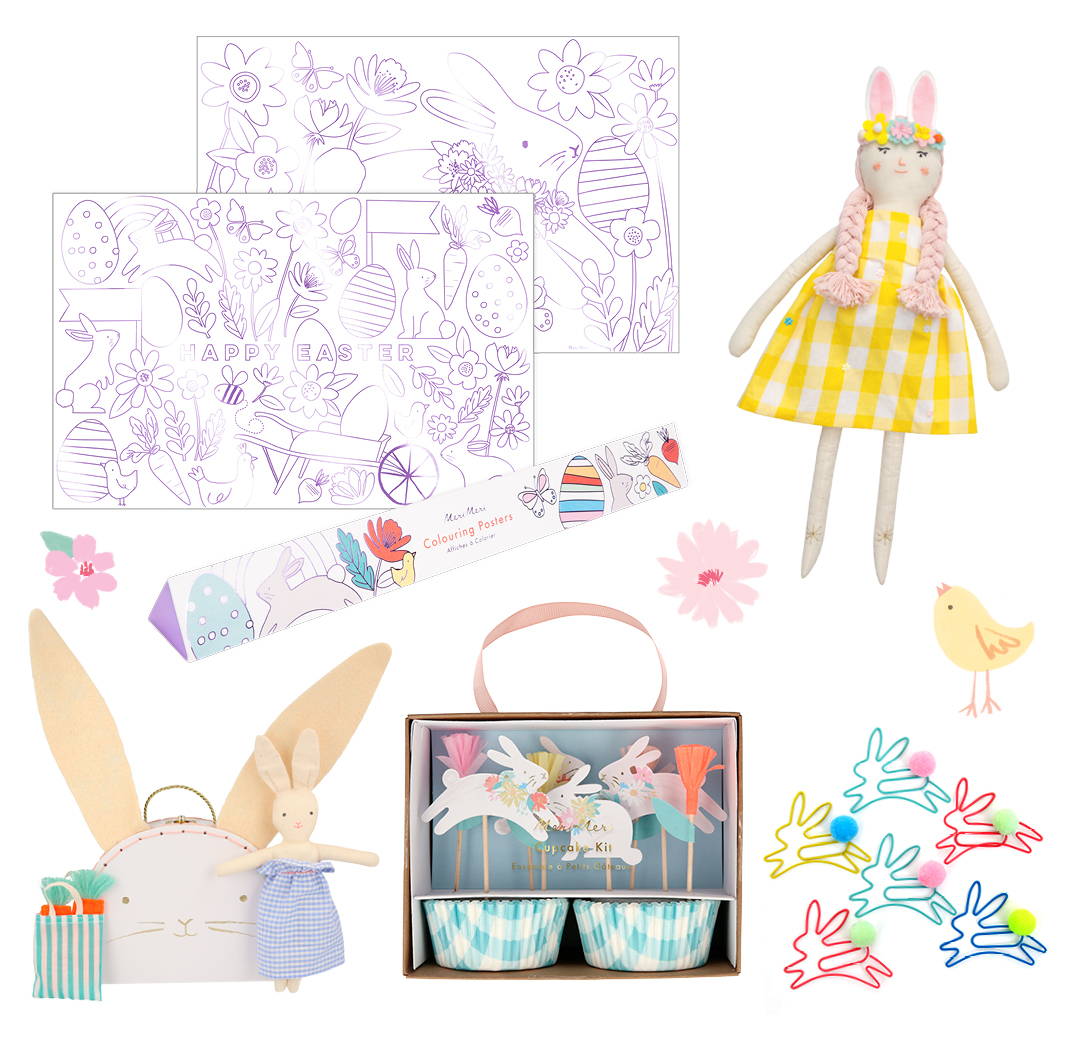 We love Easter –  the fun, the food, the gifts! Gifts don't have to just be candy though… why not give a longer-lasting surprise? Like the beautiful Alice fabric doll who has a fun bunny headband, our little bunny doll in a mini suitcase, or Easter coloring posters.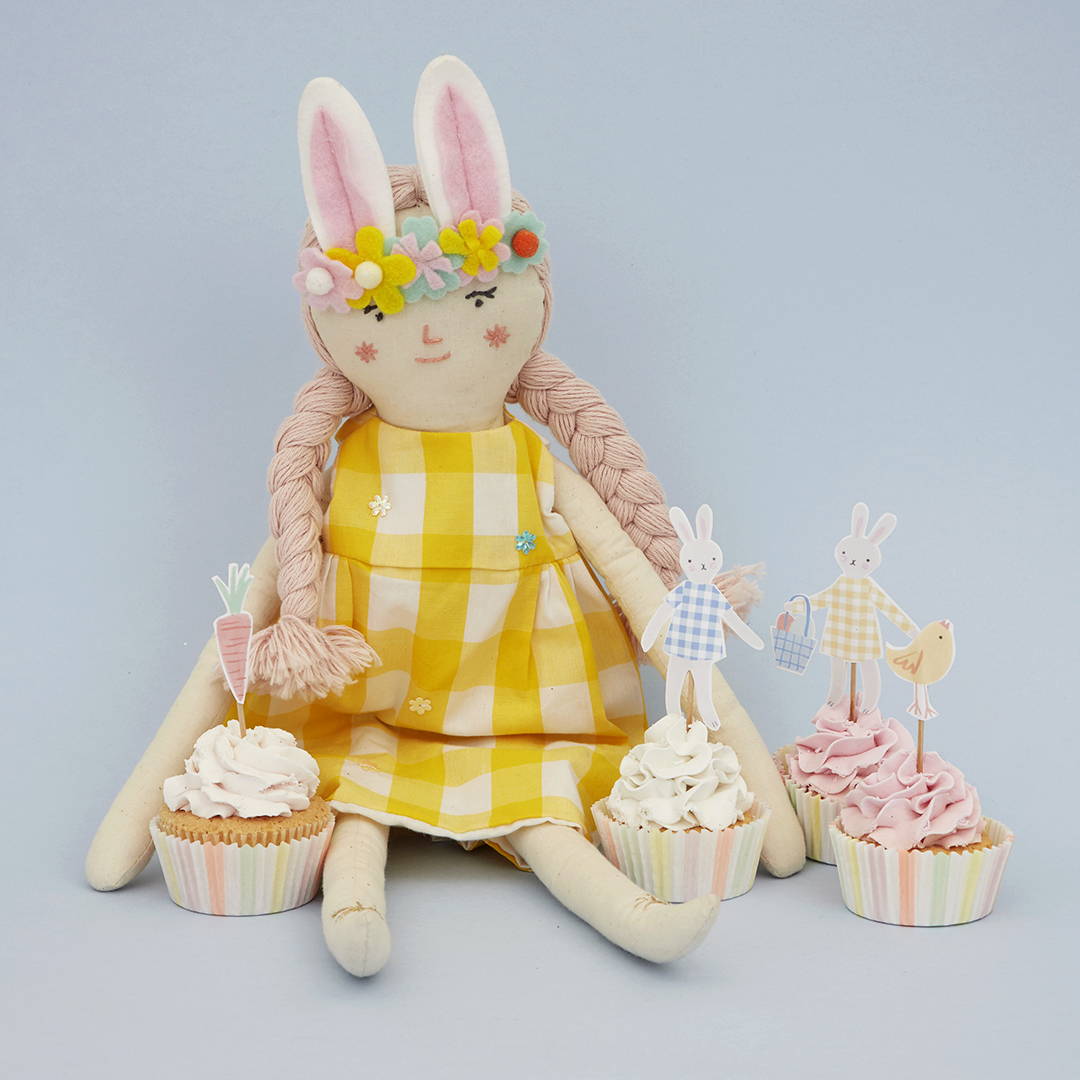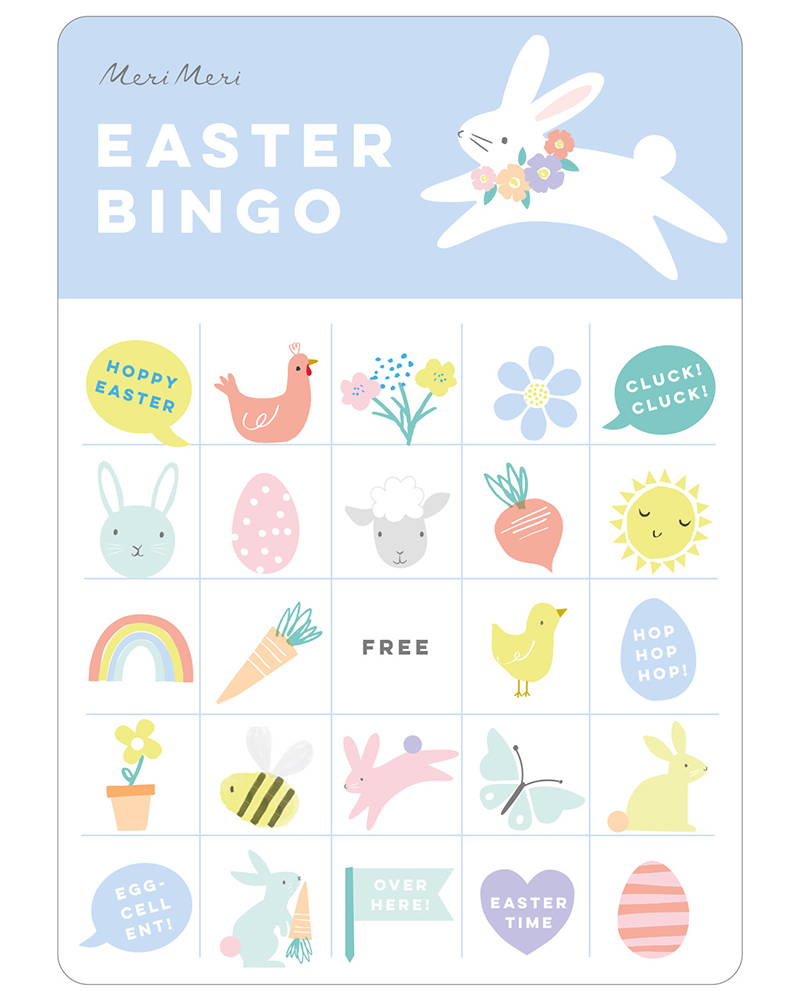 Make Easter fabulous fun with games the whole family will enjoy. Our Meri Meri designers have created an Easter Bingo game especially for you, just print it out and play. We've also got lots of other game ideas too.